I was sitting at the lunch table with my coworkers and looking at my email.
"OMG!", I yelled. 😲
They thought something was wrong.
But no. Quite the opposite! I saw this email in my inbox: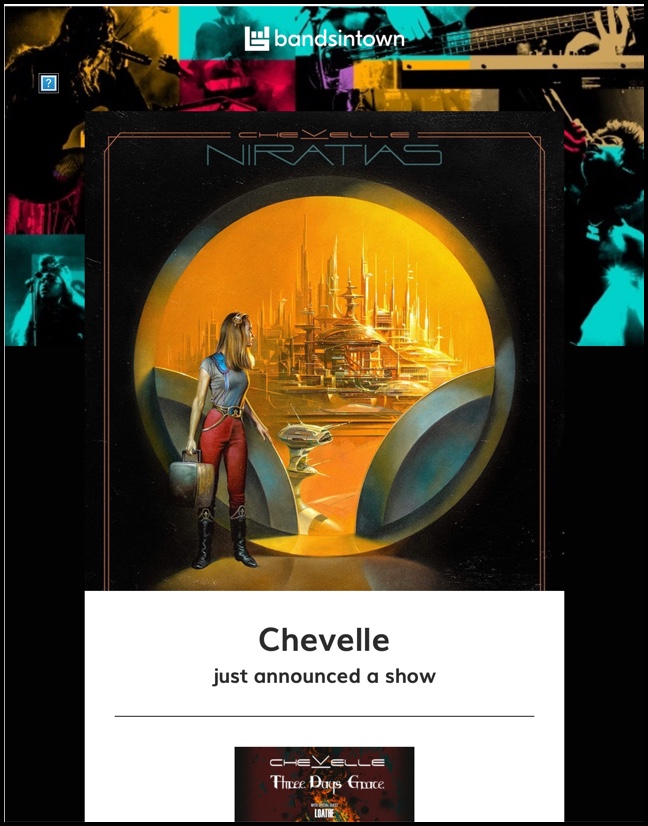 Chevelle is going on a headline tour!!
(Co-headline, but whatever. We'll take it.)
And they're coming to PA!
The last Chevelle shows we've seen have all been out of state:
For once, we can travel in our own great state of Pennsylvania.
---
Tickets Bought
We have made some mistakes in the past with dilly-dallying to get the tickets and then being surprised that the show is sold out.
That's what happened with the OCMD show and Sick New World.
Somehow we still make it, but it's much better to get tickets right away and not be stressed out.
As soon as I got home from work, I bought the tickets.
Phew! 😅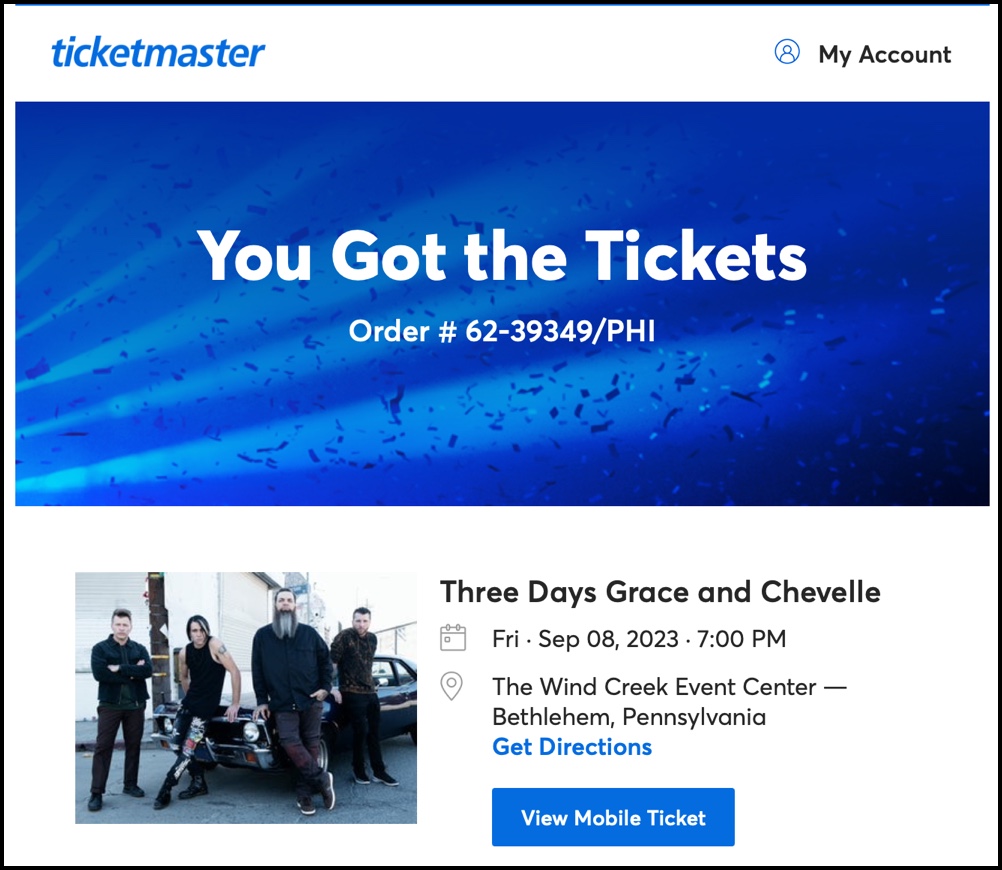 Chevelle sent a nice email announcing their tour.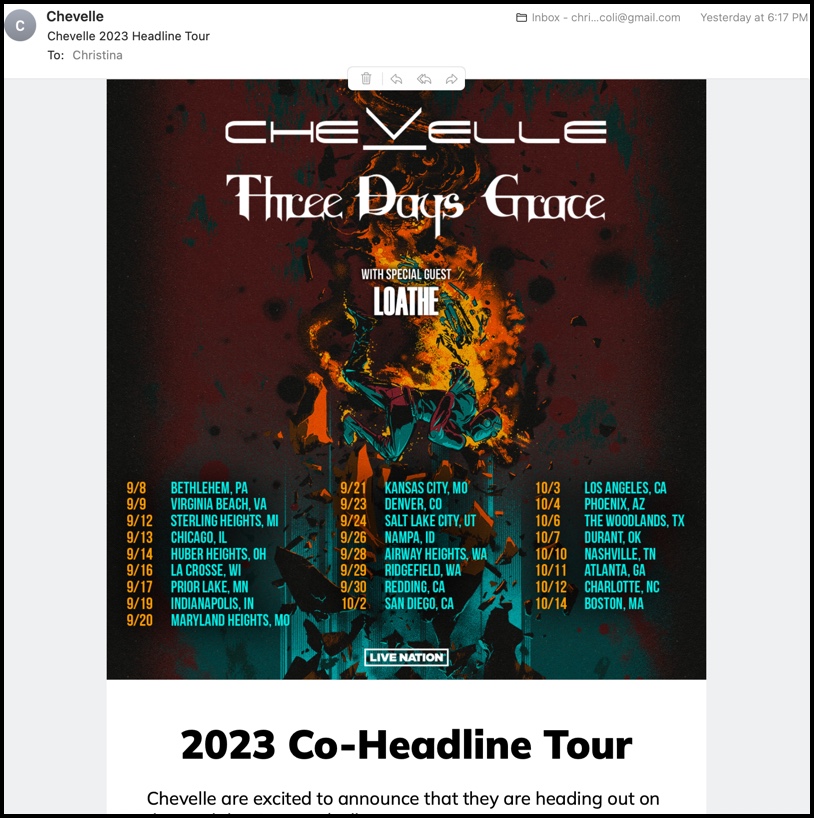 Too late, buckos.
I already got tickets.
Do you see that first date? September 8. In Bethlehem, PA.
That's our date.
Hell. Yea. 🤘
---
Are You Going?
Are you going to any of the Chevelle 2023 shows? If so, which one? Let me know in the comments below!
You can find all of the tour dates on their website getmorechevelle.com.