There are multiple ways you can connect with Chevelle. They are great about responding to their fans on social media.
You can read about a time when they responded to me on their page here. And they even came over to respond to my own Facebook post.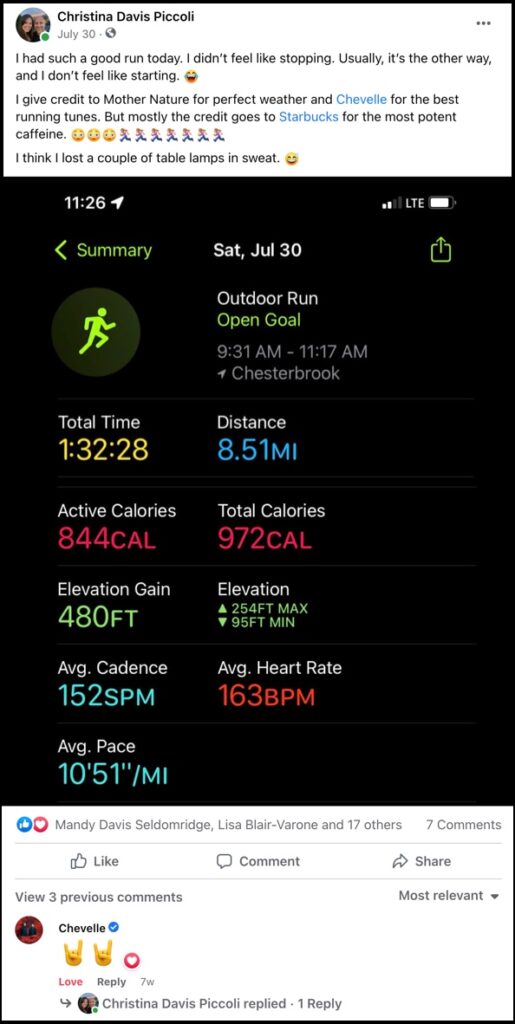 Thanks for making me look almost cool, guys. I need all the help I can get!
Of course, it's not just me that they respond to. (Only in my mind am I that special.) I see them responding to lots of fans. So, give it a try! You might just hear from them.
Chevelle's Fan Club Chat Bot Thing, Mia (Read more below)
---
Chevelle's Fan Club Chat Bot, Mia
On September 20, 2022, Chevelle announced this on Facebook: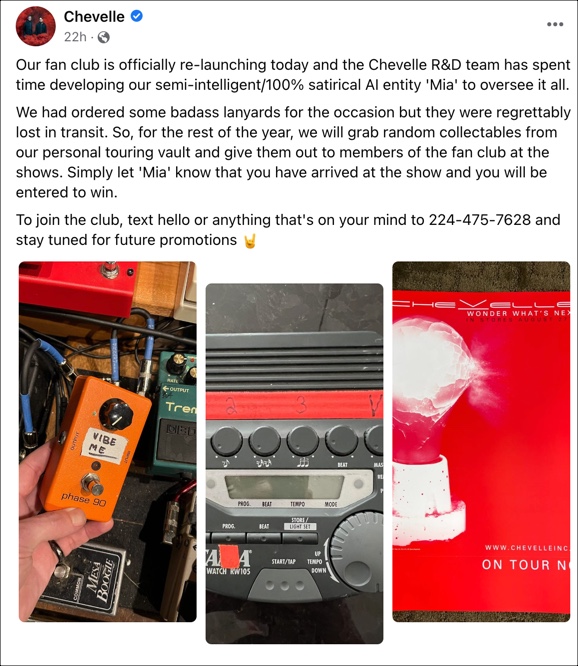 Well, of course, I had to try it out.
I haven't fully tried all the features, but here are a couple of things that I did.
First, I asked Sam a question.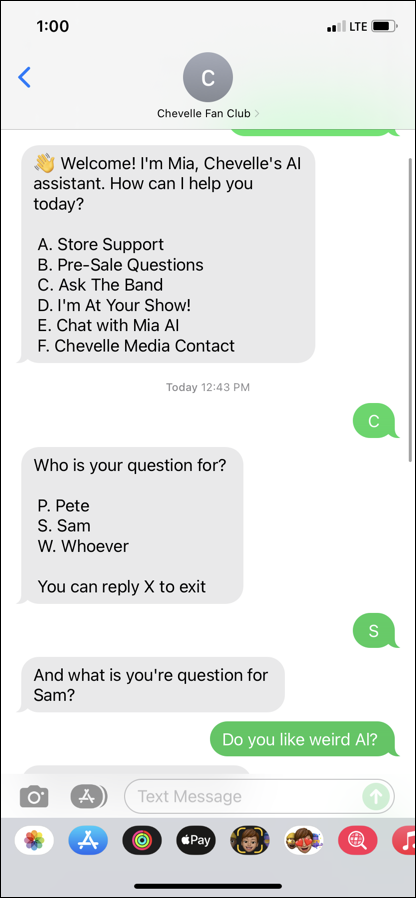 If you're wondering why I asked Sam if he likes Weird Al, you'll have to go to my About Me page. The answer you seek is there.
Will Sam actually answer this? I assume not since they mention that Mia is completely satirical. If they actually do look at it, I can imagine them getting loads of annoying questions and disabling it.
Although, a question about liking Weird Al is totally and completely legit.
Second, I decided to chat with Mia.
It's cute, but you'd have to be really bored to chat with Mia. She's not super responsive.
It would have been nice if they launched this a few days ago so I could see what it's like to check in at a show. I would have tried that out when we were at the OC Bikefest concert.
But I'll try it out the next time we're at one of their shows and let you know what I think. It looks like it might just enter you into a contest to win some "stuff" from the band. (See Facebook post above.)
Let me know if you've used Mia and what you thought of it. Has Chevelle ever responded to you on Social Media? Let me know all about it in the comments below.
---
Mia Update
I tried using Mia when we were at Sick New World in Las Vegas.
I thought, "Well, Chevelle is playing, so it should work, right?"
Uhhhh…no.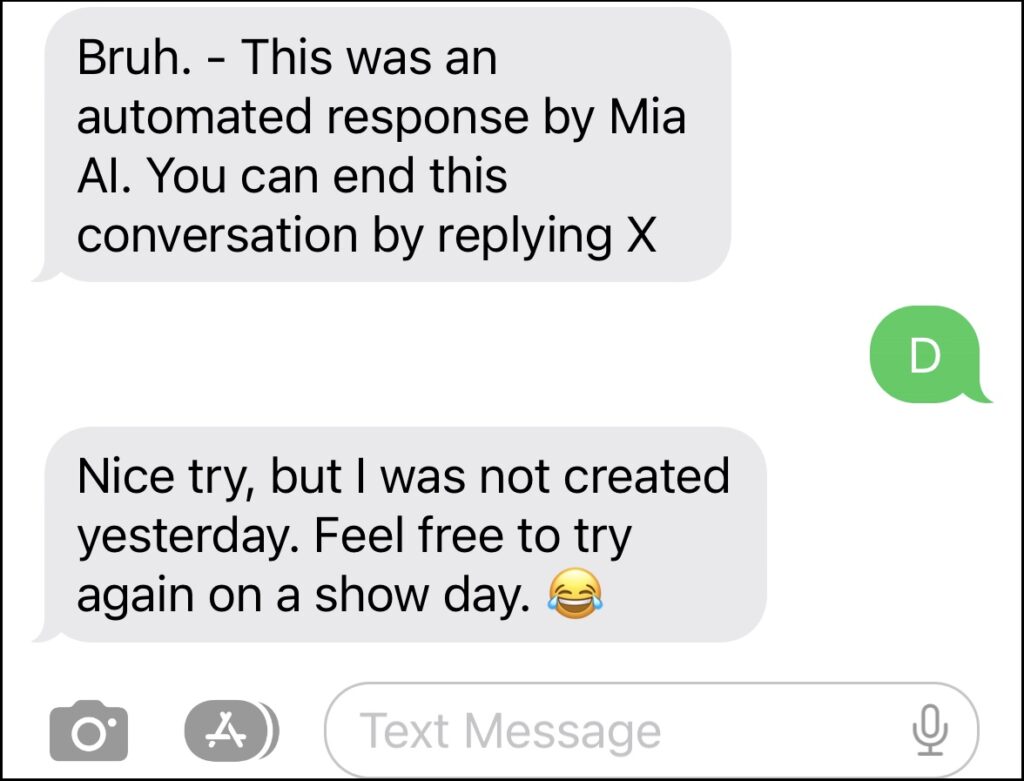 My son wrote something to Mia and called it "Bruh". I like how it was a good sport and called him Bruh back. Well done, Mia. Well done.
As far as checking into a show (that's what the "D" means), it laughed at me.
This is why AI will not take over the world yet.
I guess a music festival doesn't count.
Now, I just have to try to remember to use it when we go to their concert on September 8, 2023, in Bethlehem, PA. I'll keep you posted!
---
Want to connect with other Chevelle fans? Go here!