Jars is a song from Chevelle's 2009 album, Sci-Fi Crimes. This album is an absolute gem and also includes Sleep Apnea, Fell Into Your Shoes, This Circus, Roswell's Spell, and Letter to a Thief.
What is the song Jars about?
Here's what Chevelle's drummer, Sam Loeffler, said about this song while talking to Vancouver radio station 99.3 The Fox:
The song is a "kind of play on words. It's saving the environment. It's a joke about saving the environment and it's about literally taking the earth, and putting it into jars to save it for later. It's very tongue in cheek."
Does that mean that while people's Earth-saving intentions are good, the solutions often lead to even worse problems?
It's like the people who want to wrap their kids in bubble wrap so they never get hurt.
It seems like a good idea, but it's one that would end with your kid hating you and needing therapy for the rest of his life.
Or, I suppose it could be like when you're a kid and you catch fireflies (or lightning bugs in my neck of the woods) and you stick them in a jar to save for later.
But then they all die.
Geez, Chevelle. I thought Jars was a peppy song, but now I'm depressed. Thanks a lot!
Anyway, let's see what YouTubers think about it.
---
---
---
---
Side story about this song:
I have a Peloton and there are certain rides where you can request songs. So, one day I'm riding along, and Jars came on. I turned it way up, of course!
Then I hear the instructor call out my name as the one who requested it!! 😲 I didn't even remember doing that! lol
I wrote a post about it on Facebook: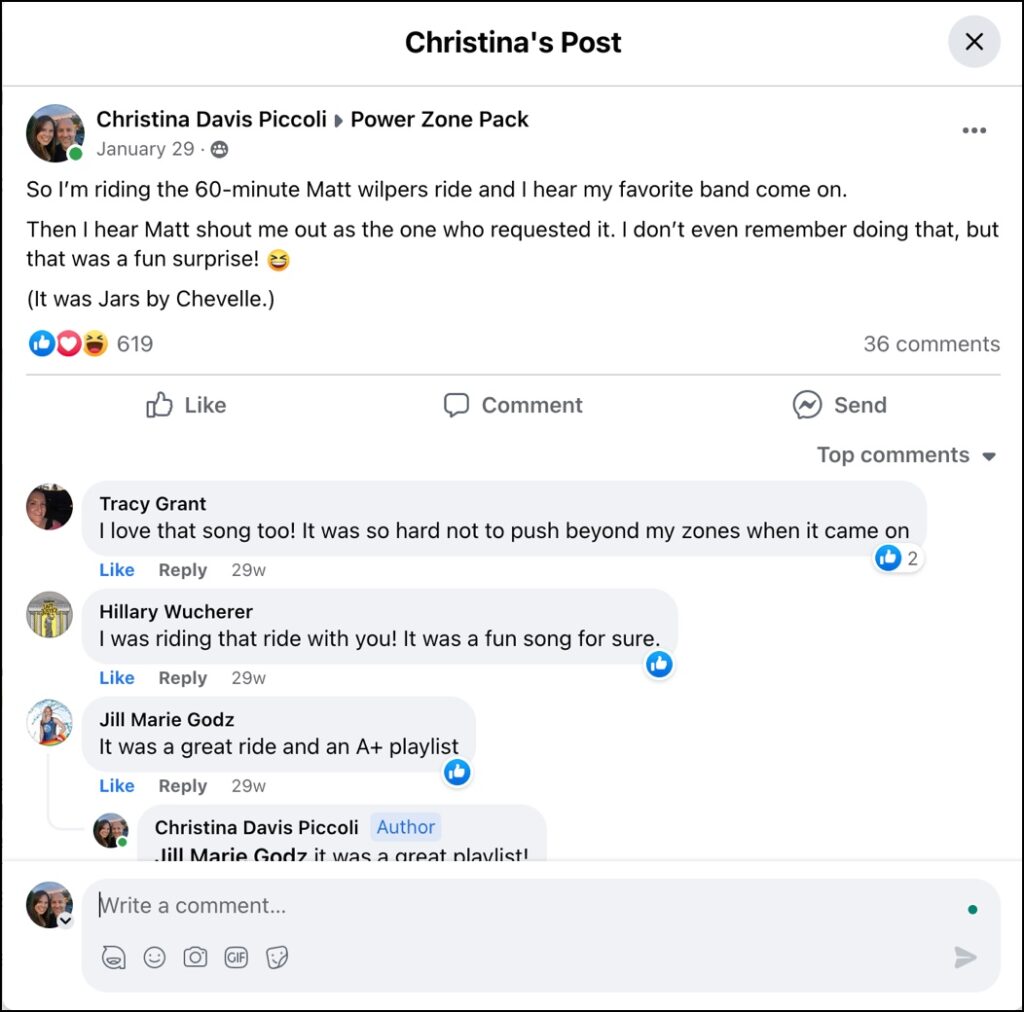 Not only was that a fun surprise, but I got many comments from others who absolutely love Chevelle. Hell yea! 🤘
---
What do you think of Jars? Is it in your Top 10 Chevelle songs? If not, tell me what your favorites are in the comments!