My husband, daughter and I attended the OC Bikefest concert in Ocean City, MD on September 17, 2022.
Here's a picture of my daughter and me before we left for the concert.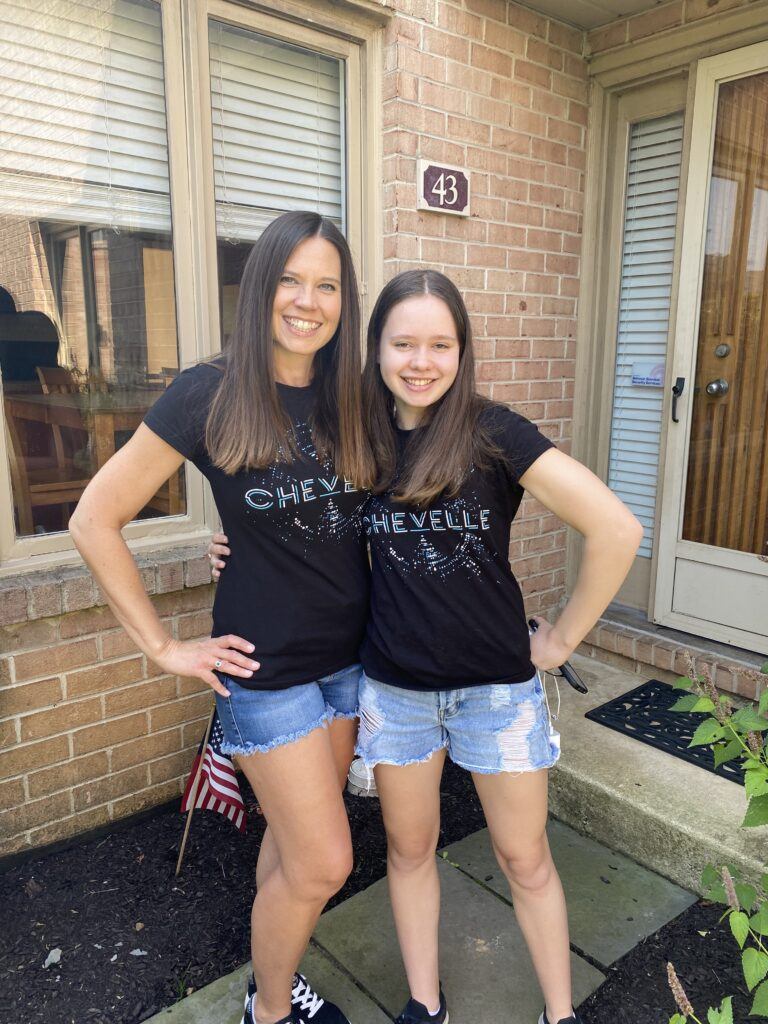 There's a pretty amazing story that I have to tell you about, but first, let me take you back to when this show was first announced.
Chevelle is great at connecting with their fans on social media (learn how to connect with them here), and when they announced this show on Facebook, I saw it right away. And here's the exchange:
So that was awesome.
Here's what happened though.
They announced this show on July 22.
We were like, "Eh, no problem. We'll get tickets eventually." We never have issues getting tickets to shows because we can always go to StubHub or one of those resellers.
So we dilly-dallied.
We went on vacation to Maine. Not worried at all.
We get back from vacation and I go to buy the tickets and all I see is:
SOLD OUT
I don't know what it is about this event, but there aren't any tickets available on StubHub or any outside retailers.
So I was pretty much like this:
Here's where I throw in a little secret about myself.
I'm big into Law of Attraction, manifesting, Law of Assumption…all that stuff.
I start writing in my notebook about how we got in and how great the concert was, etc, etc.
I visualize every day about getting in, getting up close, etc.
Fast forward a bit… it's the week before and my husband and I make a decision that we're going to go and just see what happens. I determine that we will get in.
Spoiler alert! We did get in! And we got up pretty close! But there's something else craaaazzzzy that happened.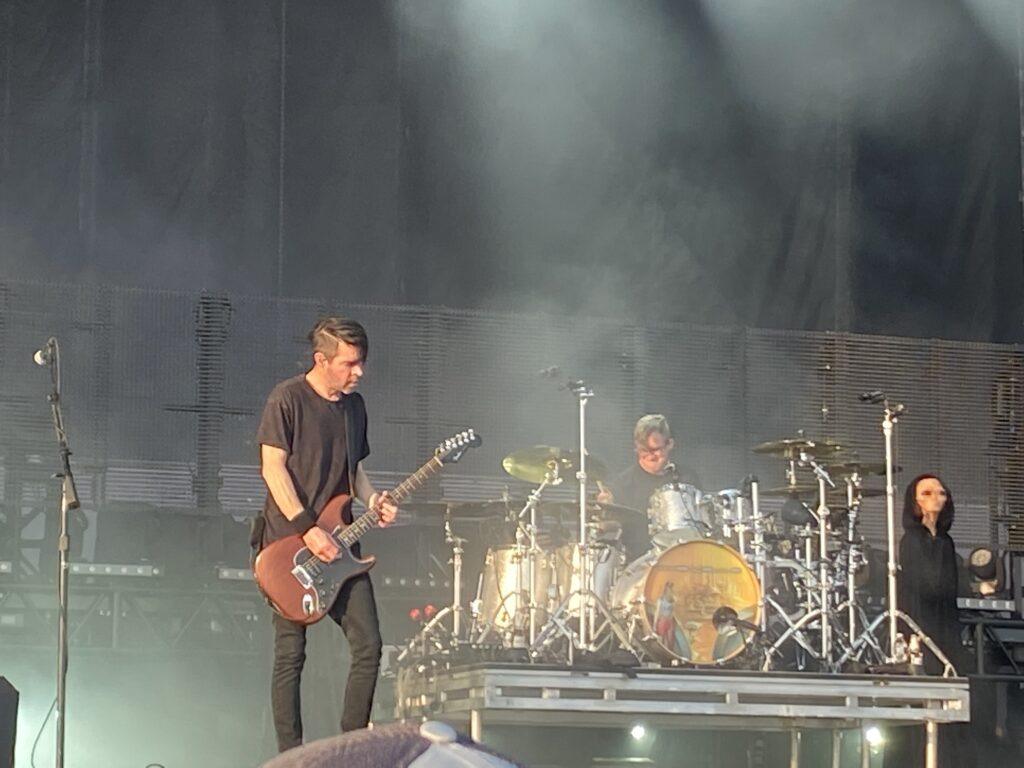 This part of the story makes me *slightly* jealous. But it's the reason why I felt like we'd be OK getting in, and it was worth the 3-hour drive.
My husband is in Chicago for work for the week. He's leaving from Chicago to come home and all of a sudden he texts me. He says that his plane is delayed, which is annoying, but asked if I wanted to see something awesome.
Of course, I said yes! I was at work with a bunch of energetic children right before lunch and I was hungry and tired. (I work in an elementary school.) I was ready for any good distraction.
He sends me a picture of Sam and Pete from Chevelle (and another dude who we figured out is their concert photographer) at the airport!! And a picture of him talking to them! (Chevelle is from the Chicago area in case you didn't know.)
This was me the entire rest of the day.
I texted back and said, "TALK TO THEM! TELL THEM WE WANT TO GET INTO THE CONCERT TOMORROW!!" lol
He said he did talk to them. (P.S. They were also on his flight. I am NOT jealous. At all. Nope.) And Sam said we should be fine to get in.
We were.
But I have to say, it cost us an arm and a leg.
(Reminds me of the Peach lyrics "They'll take your arms now, then take your legs off, then take my hands now…" I thought that song was about aliens, but now I think it's about concert ticket prices.)
We had to pay for 3-day event tickets because the 1-day tickets were sold out. So, Sam kind of steered us a little wrong there, but I guess it worked out. I'll forgive you, Sam. This one time.
We've been to many concerts, but this was one of my favorites!! The weather was amazing! We got pretty close and could see everything really well. There was a nice crowd of people and the energy was great. And of course, the band (Sam, Pete, and Bass dude) played GREAT!
We loved it!
At one point, Pete talked about how hard it was to travel from Chicago to OCMD and my husband said, "I know!" and rolled his eyes. LOL
I mean, he really did take the same exact trip. Chicago to Philly to OCMD.
Anyway, here are a few pictures from the day.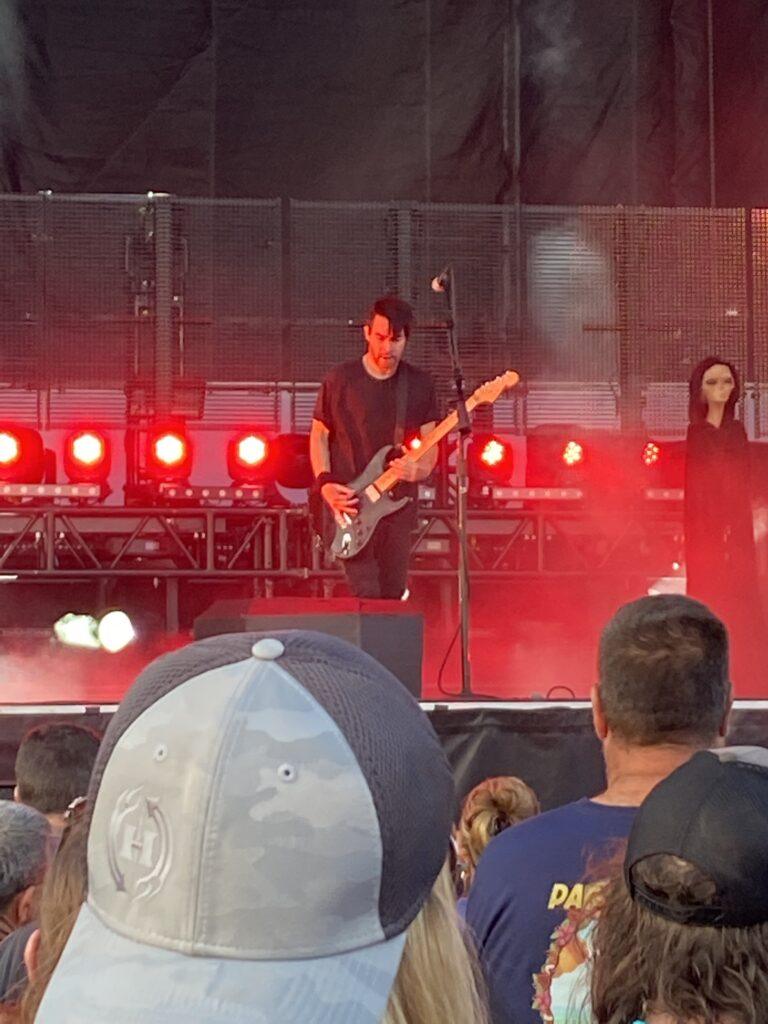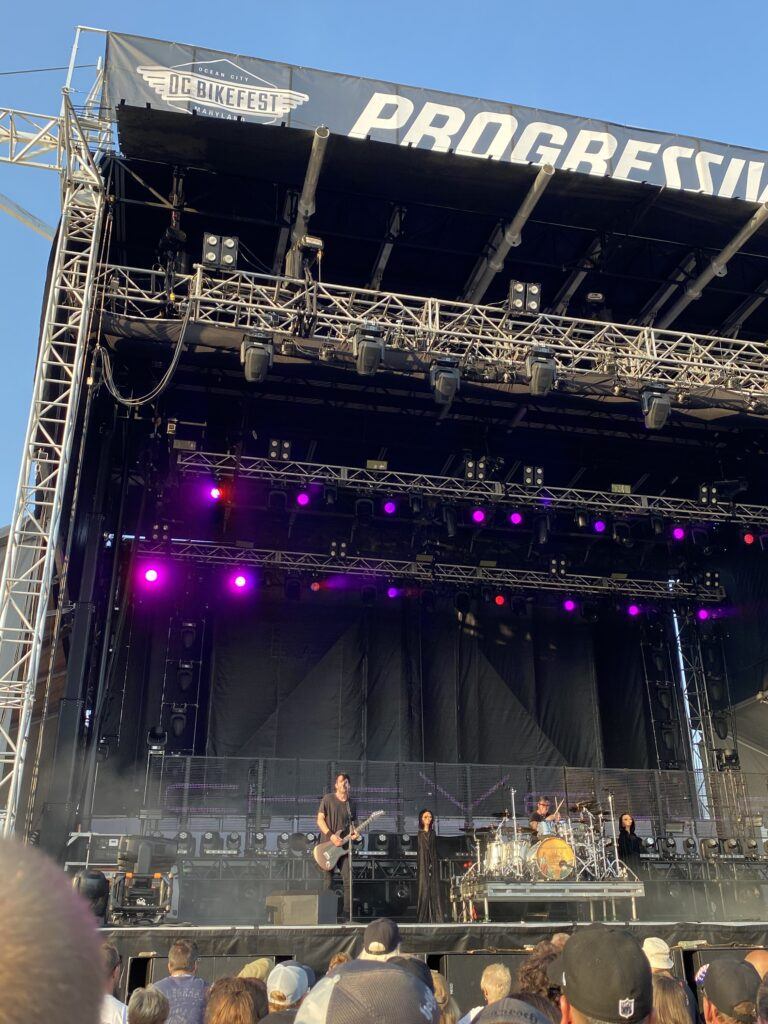 I would love to hear from you…
Did you go to this concert? If not (or if so), what was your favorite Chevelle concert? Have you ever run into them? Have they ever interacted with you on social media? Leave me comments below! I'd love to hear all about it!