Well Enough Alone is from Chevelle's 2007 album, Vena Sera. Maybe you recognize some of Vena Sera's other amazing songs like The Fad, Humanoid, Straight Jacket Fashion, Brainiac, I Get It, and Saturdays.
Since no one knows what any of Chevelle's songs really mean, including Well Enough Alone, I decided to do something different.
I asked ChatGPT.
Here's what it had to say: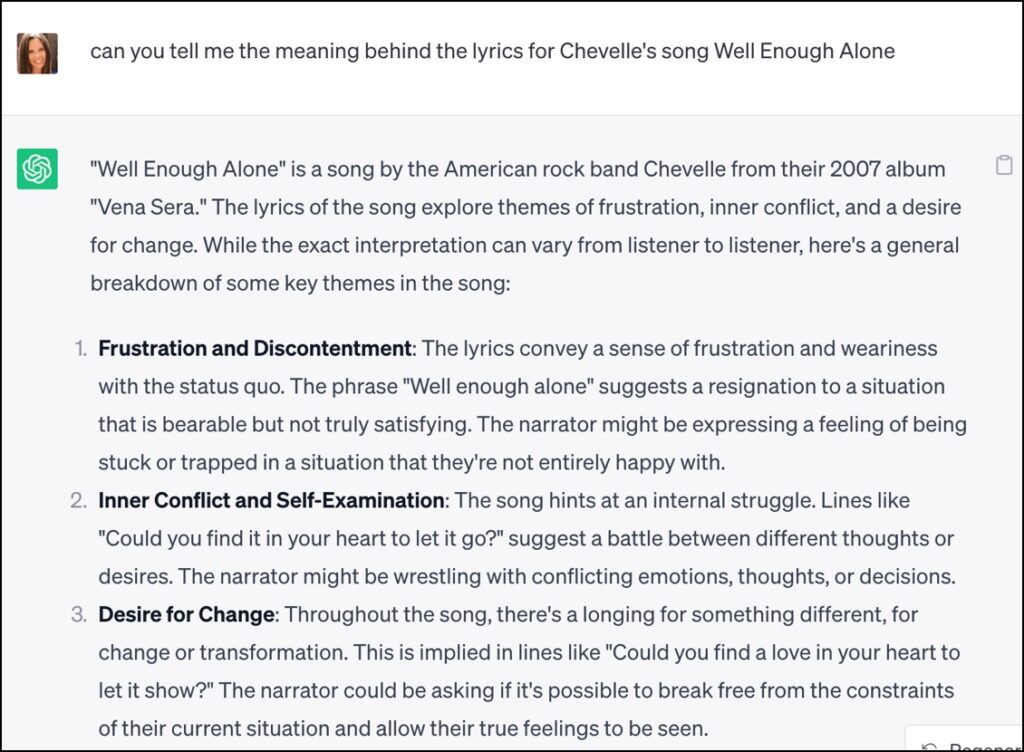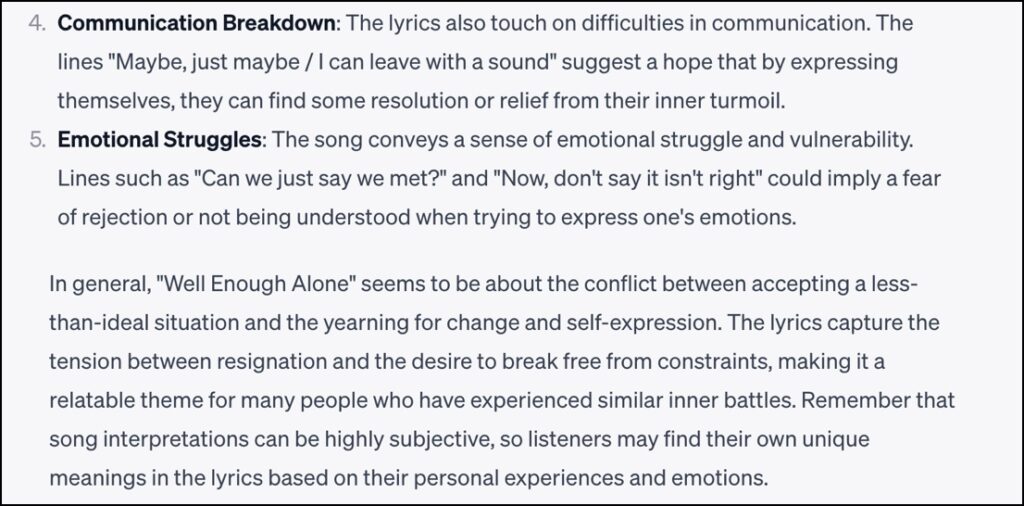 What do you think? Do you think ChatGPT nailed it?
Considering this album is after Pete and Sam's brother Joe "left" the band, I think ChatGPT is on to something. I'm sure there was a lot of frustration and communication breakdown when that happened.
(I hope they're all talking again. 🤞 Family is family even if they're pains in the asses.)
Let's take a look at some reaction videos and see if Well Enough Alone is a favorite with YouTubers.
---
---
---
---
What do you think of Well Enough Alone? While it's not in my Top 22 (26?), I still love it. It's Chevelle. 🤷‍♀️
Where does it fall in your Chevelle favorites? Let me know in the comments below.