After attending Sick New World last year, I wasn't sure if we would go again. However, when we saw the two headliners, we were in!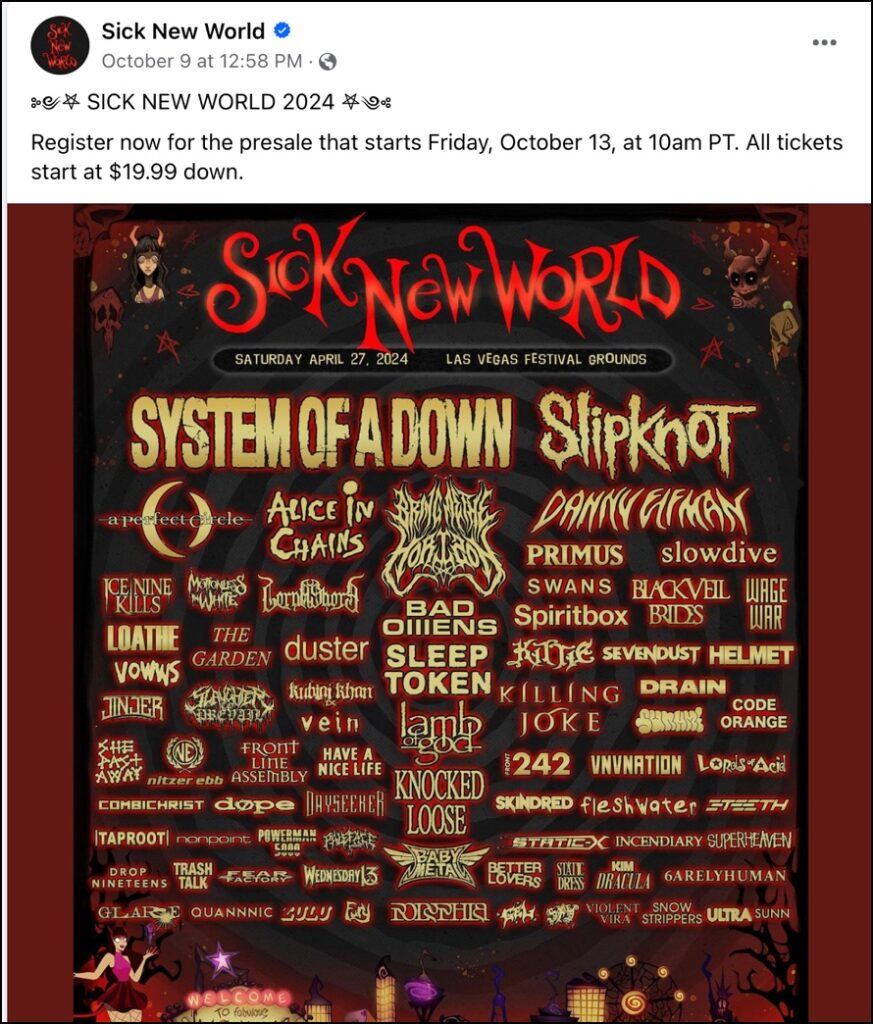 Yes, my family and I are heading on a plane and flying out to Las Vegas to see Sick New World once again.
And this time we sprung for VIP tickets so we wouldn't be stuck in the back where the audio is spotty.
I can't wait to give my Sick New World 2024 review. I will make sure to let you know if it was worth it to get VIP tickets.
---
The Bands We're Most Excited to See
We are extremely excited to see System of a Down headlining again. They made last year's show worth every penny!
And we're excited to see Slipknot, one of my favorite bands to watch live. Neither of my kids has seen them, but my daughter has really been wanting to, so her wish will be granted!
We also just saw Sevendust and Static X on their 2023 tour, and we are also thrilled to see them again. Static X was probably my second favorite performance of the year. (SOAD at Sick New World 2023 was #1. Chevelle in Bethlehem, PA was #3 if you were curious.)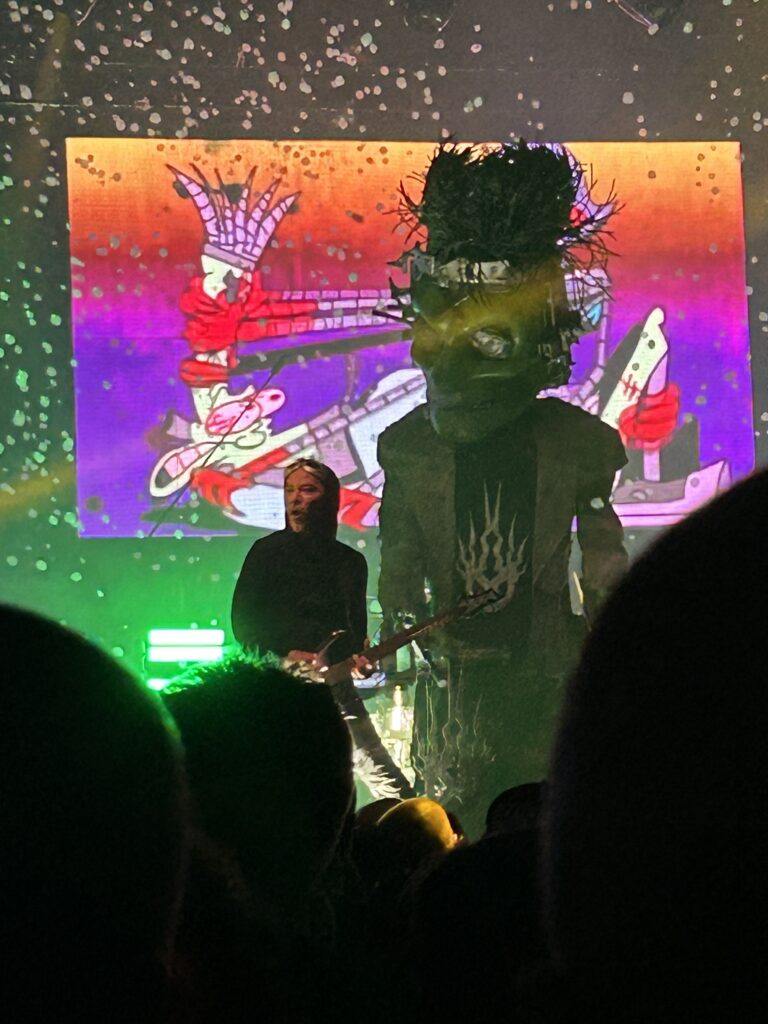 ---
Speaking of Chevelle…
It doesn't look like they're performing at Sick New World 2024. 🥲 I don't blame them. It was hot as hell last year (literally) and they only had 30 minutes to play.
I wish they were there, but what can you do?
The good news is that they mentioned a Spring tour, so we'll happily see them then!
---
Let me know in the comments if you're going to Sick New World in 2024 and who you are most excited to see!
Also, if this is your first time, let me know if you have any questions, and I'll do my best to answer them.